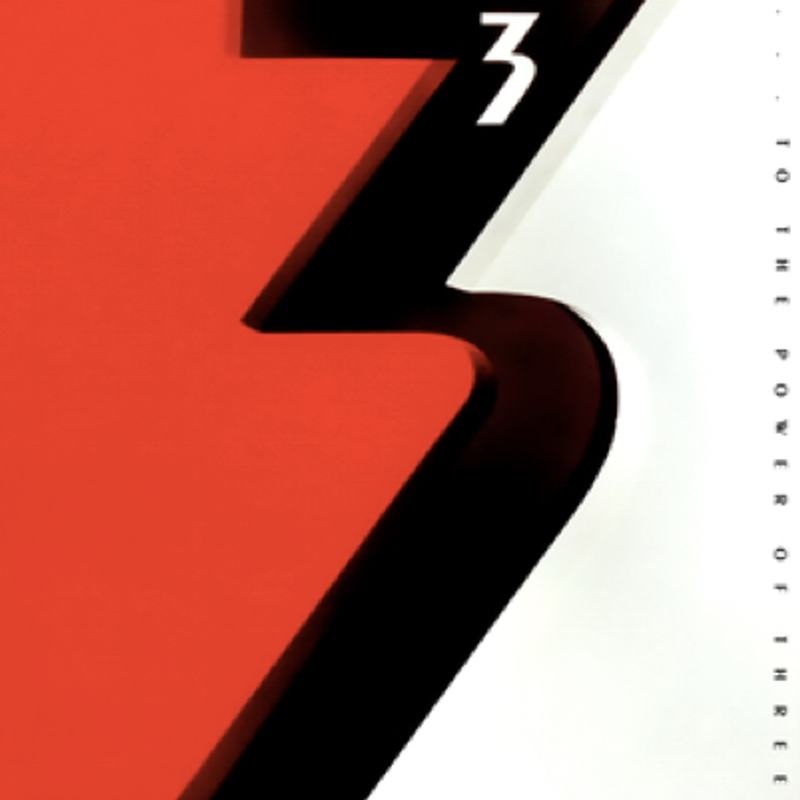 Three (Emerson, Berry & Palmer) - To The Power Of Three CD
To the Power of Three (stylised as ...To the Power of Three) is the first album by the British-American progressive rock band 3, a spin-off from Emerson, Lake & Palmer. Produced by Carl Palmer and Robert Berry, it was released in early 1988 by Geffen Records.
The album contains a version of the Byrds' classic song "Eight Miles High" with altered lyrics. The closing track, "On My Way Home", was dedicated to Tony Stratton-Smith.
"Talkin' Bout", the only single released from the album, peaked at number 9 in the Mainstream Rock chart.
Track Listing:
Talkin' Bout | Lover to Lover | Chains | Desde la Vida | La Vista (II) "Frontera", (III) "Sangre de Toro" | Eight Miles High | Runaway | You Do or You Don't | On My Way Home BONUS TRACKS: Talkin' Bout (7" Vinyl Version) | La Vista (7" Vinyl Version)
Release date 30th July 2021