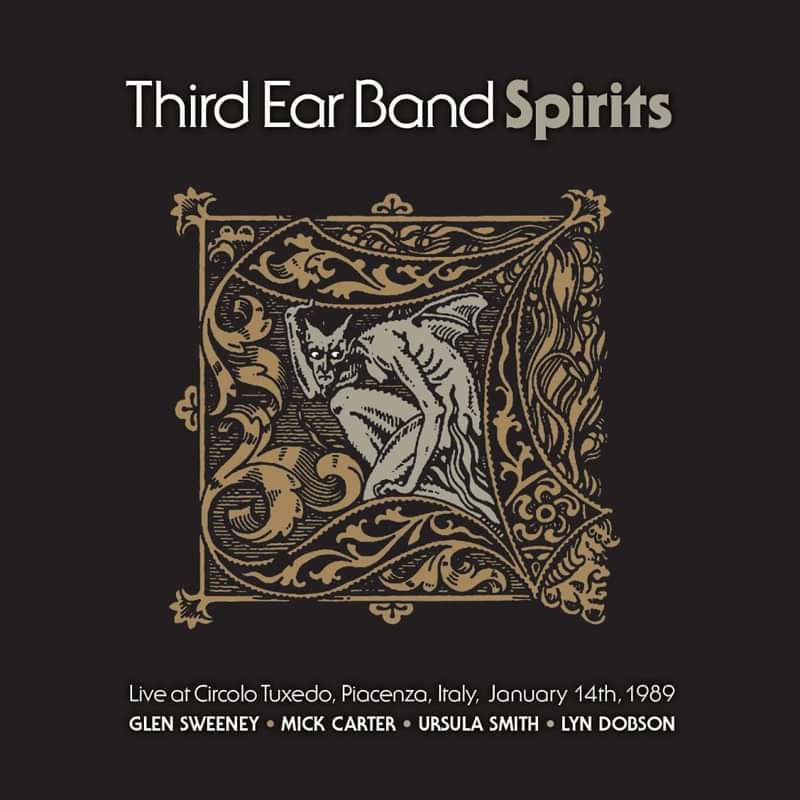 Third Ear Band - National Balkan Ensemble
Third Ear Band were a British psychedelic folk band that evolved within the London alternative and free-music scene of the mid-1960s.
Members came from The Giant Sun Trolley and The People Band to create an improvised music drawing on Eastern raga forms, European folk, experimental and medieval influences. They recorded their first session in 1968 for Ron Geesin which was released under the pseudonym of The National-Balkan Ensemble on one side of a Standard Music Library disc. Their first actual album, Alchemy, was released on the EMI Harvest label in 1969, (featuring John Peel playing jaw harp on one track), followed by Air, Earth, Fire, Water (aka Elements) in 1970. They recorded two soundtracks, the first in 1970 for an animated film by Herbert Fuchs of Abelard and Heloise (which first saw release as part of Luca Ferrari's Necromancers of the Drifting West Sonic Book in 1997)
Luca writes:
*On 1996, when I decided to write a book on the Third Ear Band, I got the kind collaboration of all the members of the group, except Richard Coff (apparently none knew where he was) and Ursula Smith (I forgot to insist with Glen for having her address). * In a first time the title intended for the book was "Tickling the Third Ear" and the idea was to make an historical cronological reconstruction of the TEB's story to free the band from that aura of mystery surrounding his story. But just at the end of writing, when I completed the essay for the introduction, I decided for "Necromancers of the drifting West": for myself, infact, the Band has advanced the so-called World Music and the multicultural/intercultural dimension of the relation between West and the rest of the world. At the same time, in my opinion, their music was a sort of sign, a monition of musical (and cultural) decline of the old Europe (for that reason the image of 'necromancers'). A group strongly political, I think, because "silence", acoustic (as natural) sounds (no words), minimalism aesthetic, are really 'political' today, in this age of excess of experiences.
Cosmic Trip | Jason's Trip | Devil's Weed | Raga in D | Raga n.1 (The Dragon Wakes) | Water | Eternity in D | Druid (one)