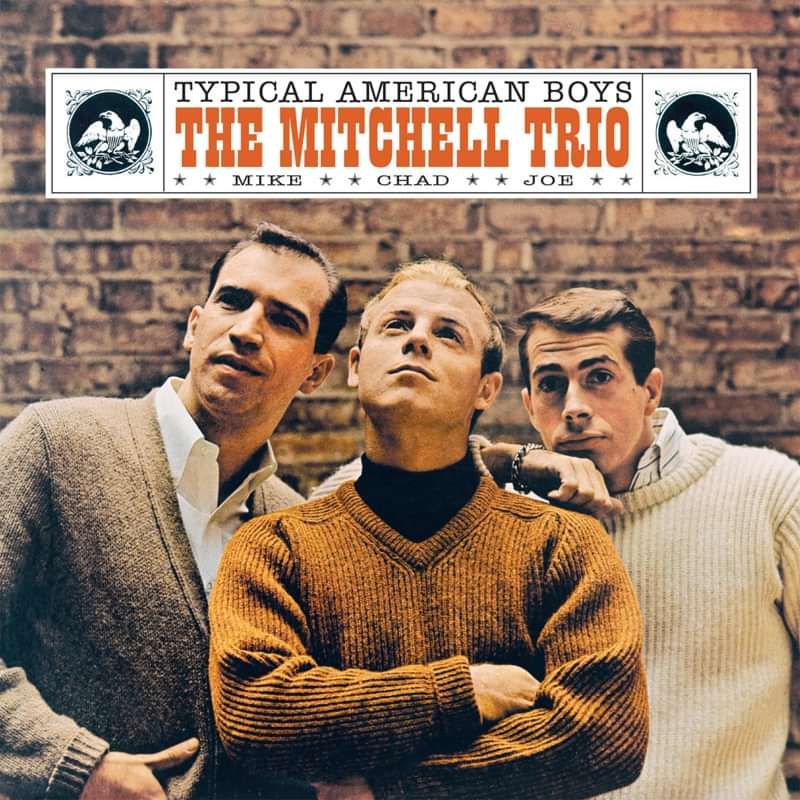 The Mitchell Trio - Typical American Boys
The Chad Mitchell Trio – later known as The Mitchell Trio – were a North American vocal group who became known during the 1960s. They performed traditional folk songs and some of their own compositions. They were particularly notable for performing satirical songs that criticized current events during the time of the cold war, the civil rights movement, and the Vietnam War, in a less subtle way than the typical folk music and singer-songwriter musicians of their time.
Mitchell left the trio in 1965 to embark on a solo singing career. Another audition process replaced him with the young (and unknown) singer/songwriter John Denver. The group retained the well-known "Mitchell Trio" name, with Denver writing some of the group's songs.
You Were On My Mind | Jesse James | Cherry Tree Carol | Which Hat Shall I Wear? | The Last Thing on My Mind | The Natural Girl for Me | Waves on the Sea | One Man's Hands | Yowzah | My Name is Morgan | Gorpus Morpus | With God On Our Side