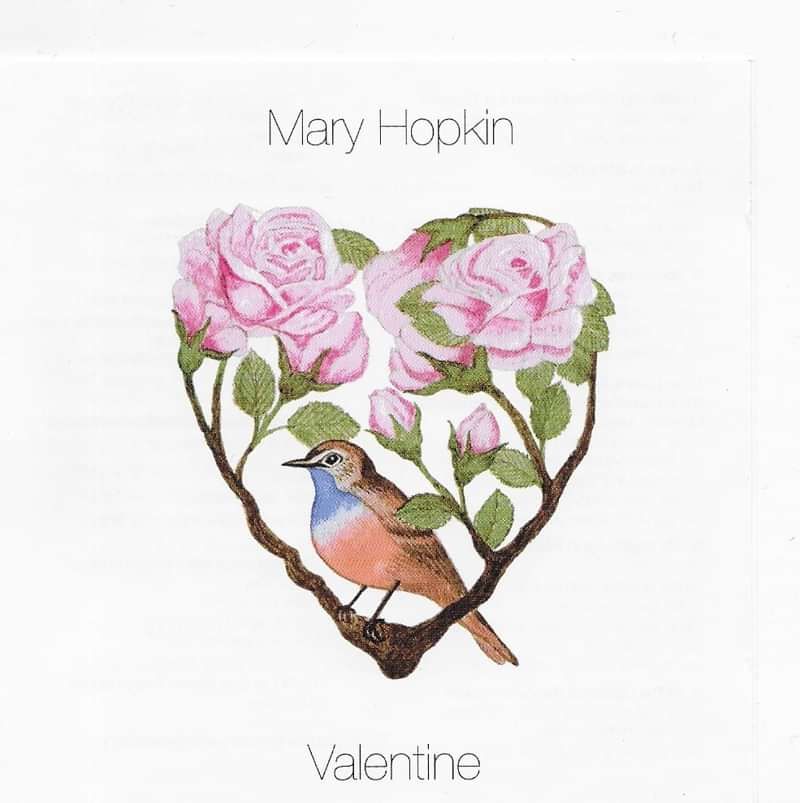 Mary Hopkin - Valentine
Though deciding to stay out of the public eye, Mary Hopkin still loves to write, sing and to record in the studio. Since parting with Apple Records, and the release of Earth Song/Ocean Song in 1971, she continued to record, although those recordings have remained stored away, until now.
Valentine is a selection of recordings from 1972-1980, from different songwriters including Mary herself. Fans of Earth Song/Ocean Song will love Valentine which features 'With You or Without You' from Liz Thorsen, who wrote the title tracks of the 1971 album, and many of the same musicians such as Danny Thompson, who wrote 'No Love is Sorrow', and Ralph McTell.
Three tracks of Mary's: 'Hope Is', 'Life Begins Again' and 'All I've Ever Known', have been included and display her sublime songwriting talent.
The cover artwork is also one of Mary's paintings - a Valentine card she painted some years ago.
Valentine is an album of love, heartbreak and beautiful arrangements. Fans of Mary will welcome this return to what she loves best, and new listeners will be introduced to her unique voice.
With You or Without You | Hope Is | Sometimes It's Not Enough (When You Use Only Words) | No Love Is Sorrow | Life Begins Again | All The Diamonds | There I Find You | Loving You Is So Easy | Never Turn Your Back On Mother Earth | Only Lovers Decide | Trust Once More | All I've Ever Known