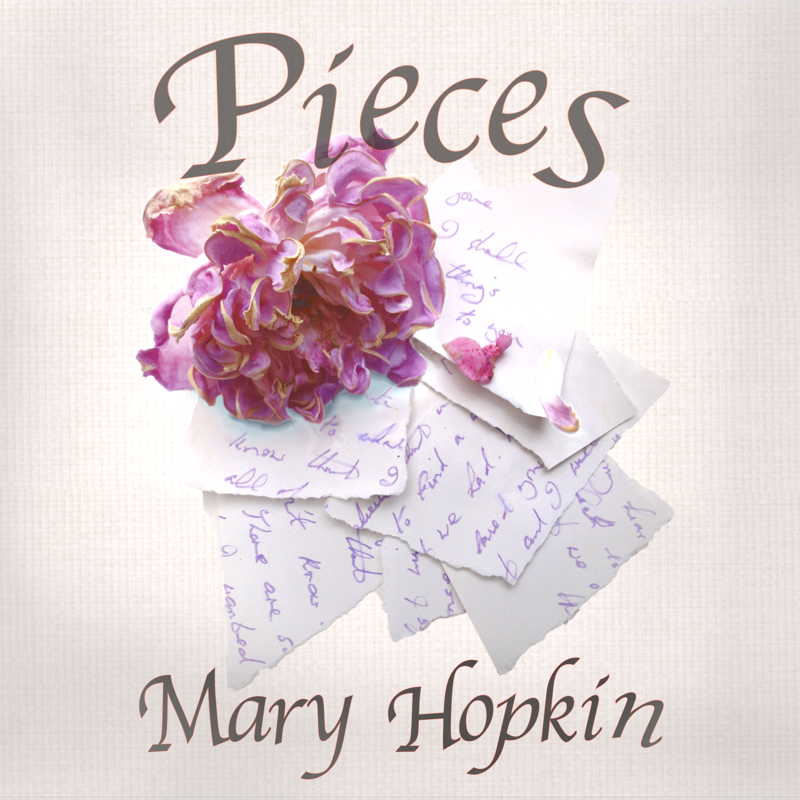 Mary Hopkin - Pieces
Mary Hopkin is releasing her latest album of original songs, entitled Pieces. With ten stunning songs she continues to prove her strength as a songwriter as well as a performer. The songs are an eclectic mix of quirky pop, ballads, are front and centre, rich and clear. Mary writes and records with a minumum of fuss at her own studio. She lays down the vocals and instrument tracks and then works with Christian homas(partner of her daughter, Jessica Lee Morgan), to mix. He also adds bass guitar where required. Jessica has written the lyrics of one song and contributes guitar and ukulele. Morgan Visconti, Mary's son, adds electric guitar. All three also sing backing vocals here and there. Mary also directs the artwork on her albums, photographing, painting or drawing as required, and Jessica assembles the graphics. Pieces follows on from Another Road, released in 2020, and Painting by Numbers, reissued in 2021, all primarily featuring Mary's own songs. All albums, along with Mary's back catalogue, can be found at maryhopkin.com, or online through all reputable stores.
About Mary Hopkin Music: Founded in 2005 by Jessica to release Mary's music on her own terms – no touring, live performance, or interviews. The independent label is run by Jessica and Christian with Mary's direction. Piecesis the 15th release on the label, which includes previously unreleased material recorded with Mary's then-husband Tony Visconti.