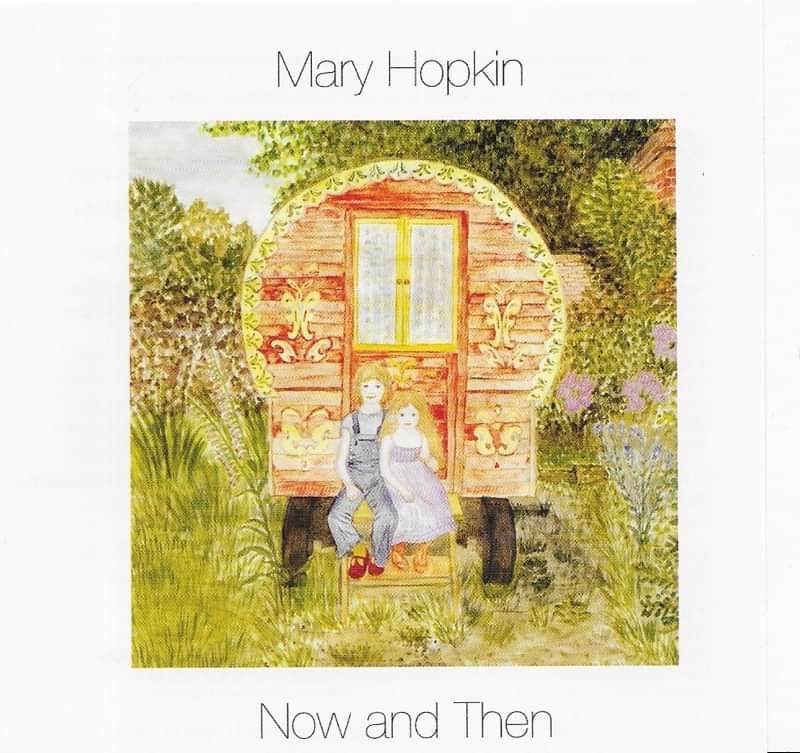 Mary Hopkin - Now and Then
Mary Hopkin has one of those voices that perfectly combines clarity with a lilting and unclouded sweetness. It is pure and strong and has remained so ever since the days of her early classic 'Those Were The Days'.
In recent months she has been exploring her archives, dusting off some long-forgotten recordings and sending them out to see the light of day.
Original recordings have now been digitally remixed and remastered at Space Studios in Cardiff, where she bases her recording work and record label, Mary Hopkin Music.
Mary Hopkin shot to fame in 1968 with 'Those Were the Days', recorded on the Beatles' Apple label. Live at the Royal Festival Hall 1972, the first release on Mary Hopkin Music, is a recording of her farewell concert which marked her retirement from the public eye to concentrate on her family.
Now And Then comprises 14 gems recorded between 1970 and 1988 and follows the release of Valentine in May 2007 and Recollections in January this year, both also collections from the archives. Valentine saw 12 previously unreleased tracks, including three of Mary's own compositions while Recollections featured two of Mary's own, 'Another Day' and 'Who's the One?' with a cluster of other fabulous songs. Both albums were produced by her then husband Tony Visconti.
Now And Then due out in late May, features a Mary original as well as songs from other legendary names including Bert Jansch, Tom Paxton, Jim Croce, John Kongos and Patti Hill. Some of the tracks have been brought bang up to date with the use of modern technology - notwithstanding being classics such as 'Happy Birthday'.
Take Me Back | Crazy For My Sweetheart | Who Will Be? | Life Song | When He Shines | Tell Me Now | What A Friend You Are | Wrap Me In Your Arms | Brown Eyes and Me | One Less Set of Footsteps | Shamarck | If You Love Me | Bitter Harvest | Happy Birthday