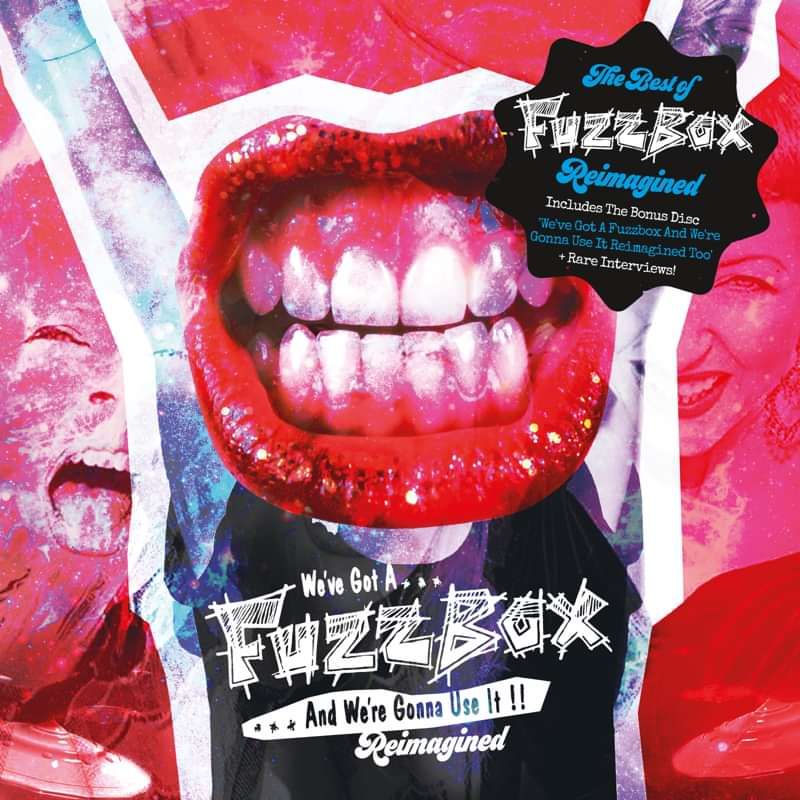 Fuzzbox - "We've Got A...CD...and We're Gonna Play It!"
We've Got a Fuzzbox and We're Gonna Use It!, often shortened to Fuzzbox, are a British alternative rock group. Formed in Birmingham in 1985, the all-female then quartet originally consisted of Vix (Vickie Perks), Magz (Maggie Dunne), Jo Dunne and Tina O'Neill. The band's name was shortened to Fuzzbox for the U.S. release of their first album. They disbanded in 1990 after releasing two studio albums, and reunited in 2010 for a series of concerts. A second reunion was confirmed in 2015.
Resident in Moseley, Sheldon and Acocks Green, Birmingham, Fuzzbox came together in 1985. Their name was chosen after they bought a distortion pedal for their guitars and Maggie Dunne stated "We've got a fuzzbox and we're gonna use it!".
Their first release, in March 1986, was a single of "XX Sex" and "Rules and Regulations", with the fuzzbox featuring prominently, which reached No. 41 in the UK charts. This proved a huge success for the group: while not reaching the Top 40, the Vindaloo Records release remained in the Indie chart for 25 weeks. This led to tours of the UK and Europe and, in December that year, their debut album, Bostin' Steve Austin, was released (Geffen re-titled the album We've Got a Fuzzbox and We're Gonna Use It upon its US release). This album spawned the band's first Top 40 hit, "Love Is The Slug", and the minor hit "What's The Point". They are best known for their Top 20 hit "Pink Sunshine" in 1989.
Track Listing:
CD1 Self (with Melanie Williams) | Beauty | Spirit in the Sky | Pink Sunshine Bluegrass (feat: Jay Stapley) | I Can't Do Anything | Supernova | Rules and Regulations | Identity | Love Is A Slug | Pop Muzik | XX Sex | Pink Sunshine | Self (remix – Vince Vega DJ for Happy Mondays)
CD2 She | Beauty (blue monsoon mix) | Spirit in the Sky (extended bended mix) | Pop Muzik (mancunian mix) | Bohemian Rhapsody (adam absinthe mix) | She (cooler)