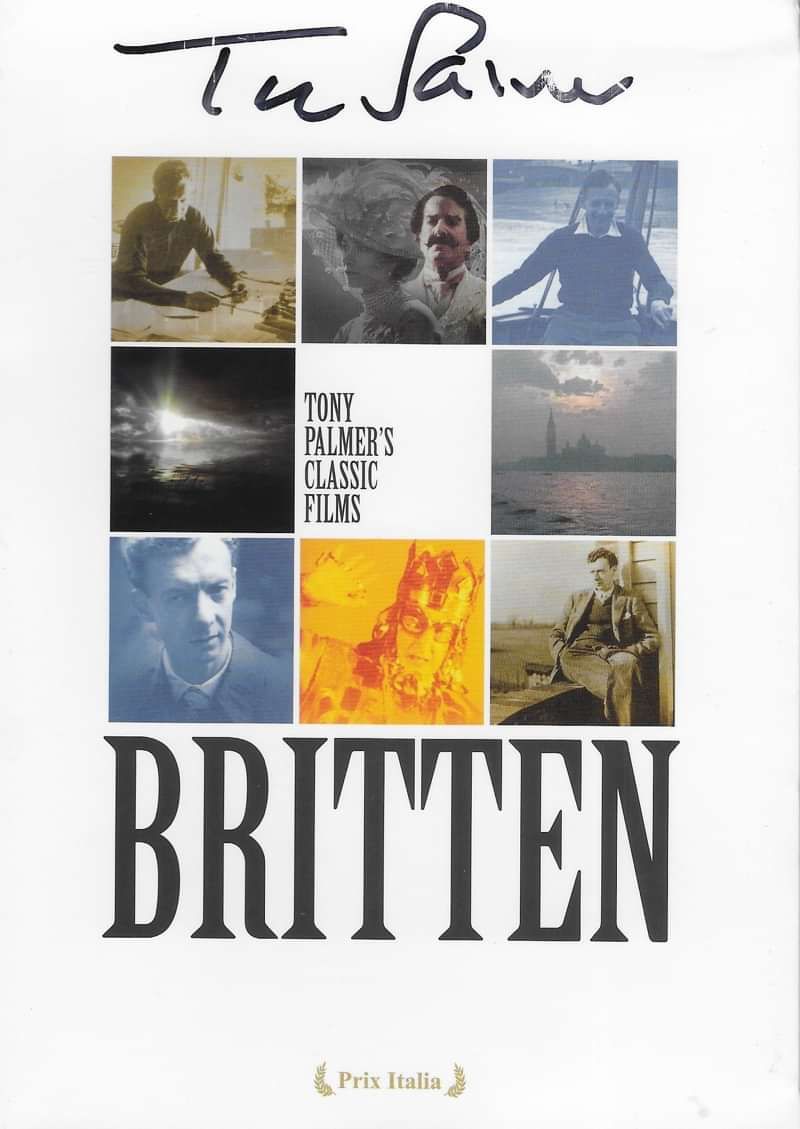 Britten Boxset **SIGNED**
TONY PALMER'S new box-set, entitled simply BRITTEN, brings together all his multi-award winning Italia Prize work with and about the great composer - 6 DVDs, a CD, and a 72 page booklet, 'Britten in his own Words', including the famous Aspen Speech, illustrated by over 80 photos, many not published before.
DVD1: Britten and his Festival: "A superb 1967 film (which) may well achieve the status of a classic".
DVD2: The Burning Fiery Furnace: the longest piece of film of Britten working, conducting and supervising the recording of his church opera in Orford.
DVD3: A Time There Was: "the most absorbing film ever made about a composer, how he worked, what he thought and what made him what he was...as important as any book written on the man and his music."
DVD4: Death in Venice: The definitive account of a great opera, filmed on location in Venice with all the original cast."
DVD5: Nocturne: The 100th Anniversary film, described in The Times as "one of the most brilliant anti-war documentaries I have ever seen. It could change millions of minds about Britten. An absolute masterpiece, definitive, original and very moving."
DVD6: The remarkable 1946 film 'Instruments of the Orchestra', now digitally restored, with Malcolm Sargent 'narrating'. Plus also a CD of the first ever 1946 recording (originally on 3x 78 rpm double-sided Shellac discs!) with Sargent and the Liverpool Philharmonic of what became known as The Young Person's Guide to the Orchestra.