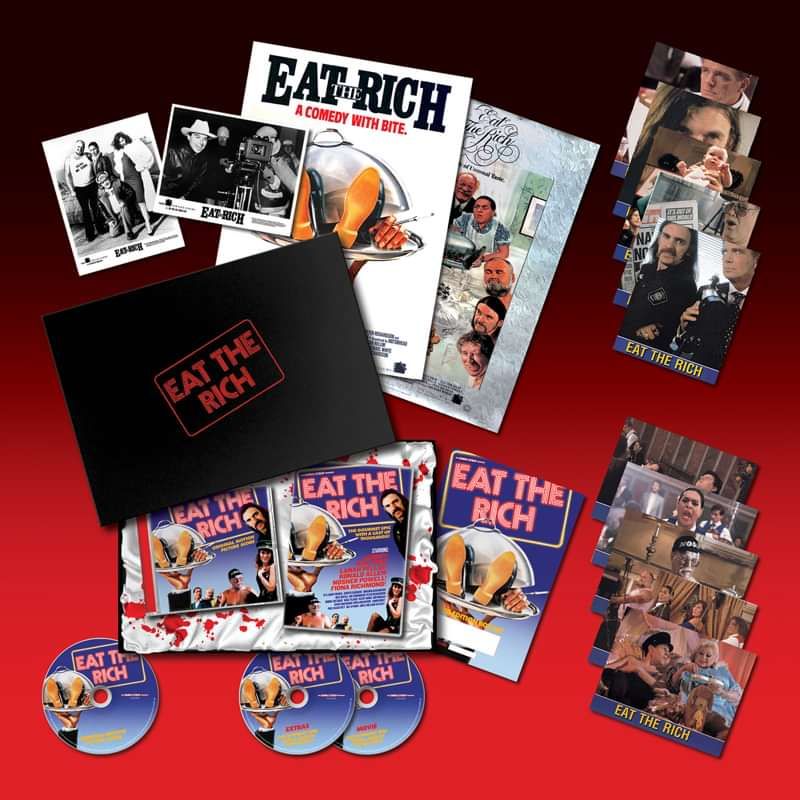 Eat The Rich Box Set
A fantastic deluxe box set of 'Eat the Rich' - a 1987 British black comedy film directed by Peter Richardson and features cast members from the popular television series The Comic Strip Presents....
The film stars Al Pillay, and Nosher Powell as the Home Secretary, and also features a number of well-known figures, including: Miranda Richardson and Nigel Planer as vile DHSS clerks, Robbie Coltrane, Rik Mayall as a union boss, Paul McCartney, Shane MacGowan, Jennifer Saunders, Jimmy Fagg, Kathy Burke, Koo Stark, Dawn French, Bill Wyman, Jools Holland, Hugh Cornwell, Adrian Edmondson, Angela Bowie, and Lemmy.
The CD Soundtrack features songs from Motorhead, Wurzel and Simon Brint.
Box contents: CD
DVD
A3 Reproduction Poster
Numbered certificate
Menu
Reproduction Promotional Photos
Reproduction Lobby Cards