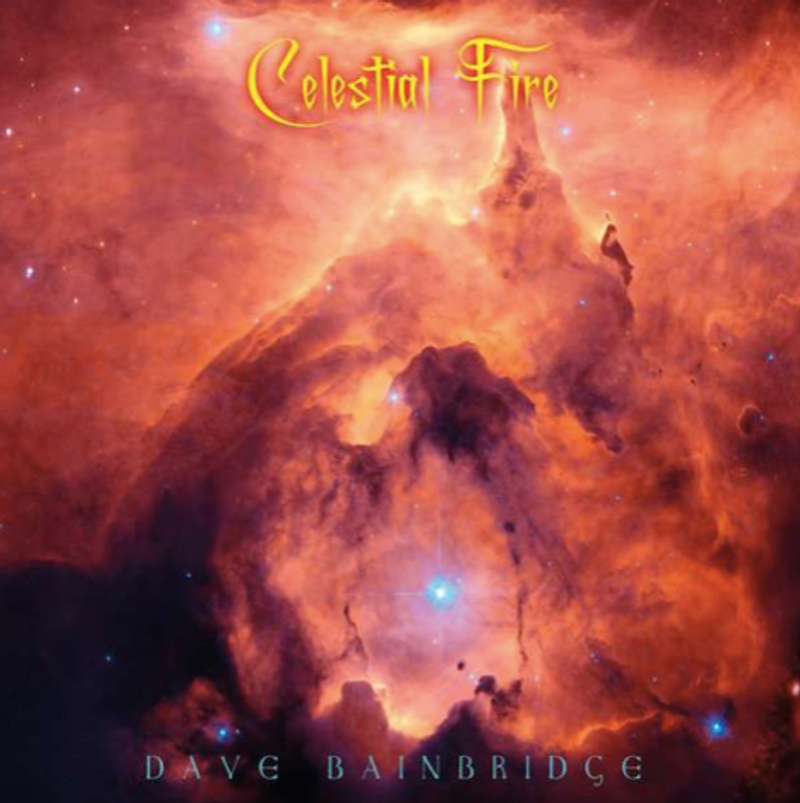 Dave Bainbridge Celestial Fire CD
The follow up to Dave's much acclaimed first solo album 'Veil of Gossamer' is in some ways an album he's always wanted to make. "...an album which really draws upon the excitement and exhilaration I first felt, listening to many of my early musical heros (Yes, Gentle Giant, David Sancious and Tone, The Mahavishnu Orchestra, Curved Air, Hatfield and The North, Deep Purple, Clannad, Mike Oldfield, The Enid, Keith Emerson, Allan Holdsworth, Alan Stivell, Ralph Vaughan-Williams to name but a few!). It was listening to all these great musicians and composers that first inspired me to become a musician and composer".
Celestial Fire merges the Celtic, progressive, spiritual, folk-rock influenced soundscapes of IONA with a larger that usual dollop of what some might term 'progressive rock' type musical adventuring, where the emphasis is on great musicianship, new and classic sound combinations and evolving compositions with plenty of room for improvisation. Building on the foundations of what has gone past, but sounding fresh and new, this is music that transports you to another place. Music filled with passion and hope.
Tracks:
Heavenfield
Celestial Fire
See What I See
The First Autumn
For Such a Time as This
Innocence Found
Love Remains
In the Moment
Heavenfield (reprise)
On the Edge of Glory