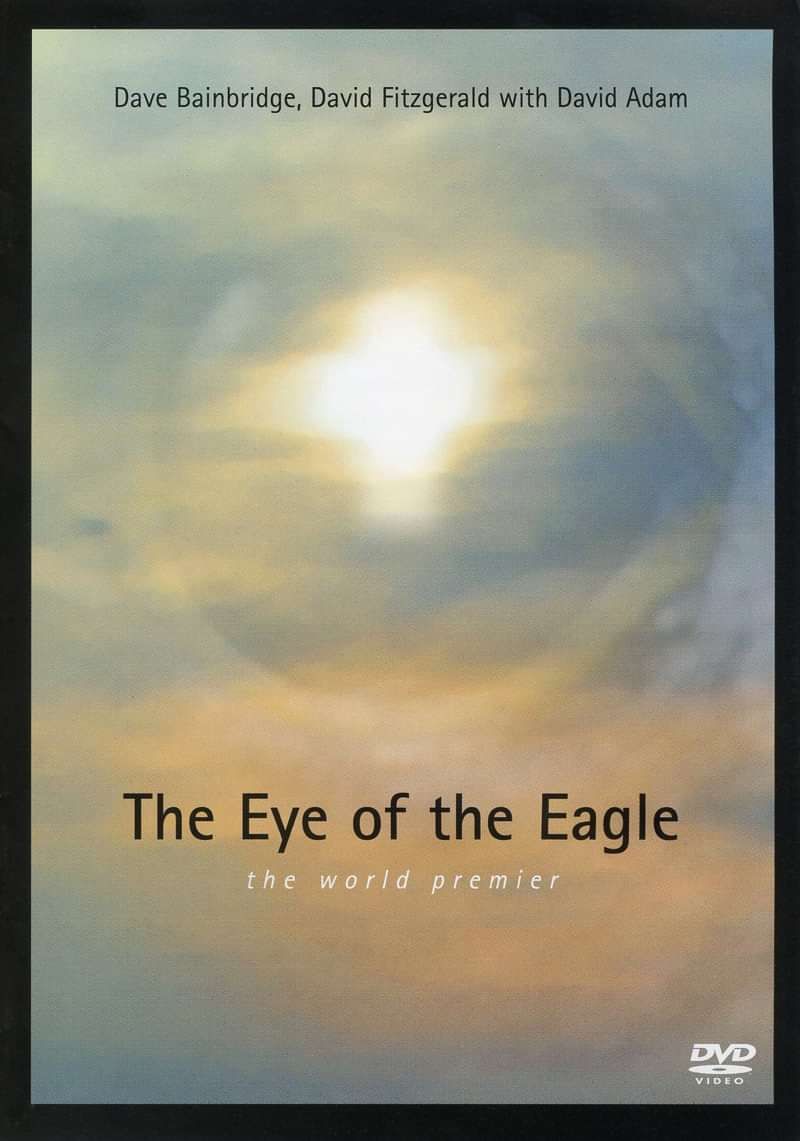 Dave Bainbridge & David Fitzgerald with David Adam: The Eye Of The Eagle DVD
Beautifully filmed by Anglia TV and originally released on video in 1999, this dvd documents the sold out premier performance in Norwich Cathedral of this significant work by Iona co-founders David Fitzgerald and Dave Bainbridge. Based on the book of the same name by popular Celtic writer / poet David Adam, the dvd includes insightful interviews with Fitzgerald, Bainbridge and Adam. Featuring much footage not included on the original release, including the moving encore 'Open My Eyes', David and Dave are joined by narrator Canon Martin Shaw and a cast of superb guest musicians and singers, including the St Edmundsbury Cathedral choir and organist.
Tracks: Open My Eyes Though The Dawn Breaks Hymn of the Universe Fire and Water, Caim I Arise Today, God Our Pilgrimage The Lightener of the Stars Upon A Path of Light A World With A World.