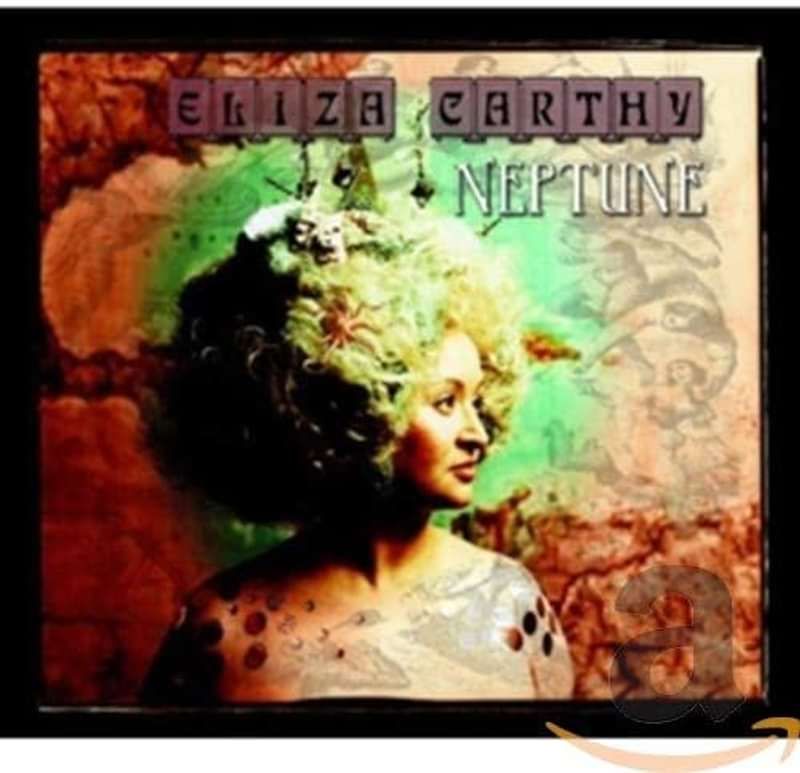 Eliza Carthy - Neptune (in cardboard sleeve) CD
Limited Edition Cardboard Sleeve
Neptune, CD in card sleeve
Recorded at Castle Studios, Edinburgh and co-produced by Dave Wah and Eliza Carthy, Neptune is the follow up to 2008's `Dreams Of Breathing Underwater' and the first record to be released through her own label, HemHem Records.
Displaying Carthy's trademark eclectic flair, lush vocals and consummate musicianship, Neptune is not exclusively about personal experience but, in the manner of many of the finest quintessentially English songwriters, also brims with poignant and quirky observations on British life.
You can never accuse Eliza Carthy of taking the easy option. She's been giving blood transfusions to traditional British folk for the best part of 20 years now, her wild eclecticism marked by dalliances with the likes of Transglobal Underground and Nick Cave. That said, Neptune is a different matter. As with 2008's Dreams of Breathing Underwater – in which the daughter of folk royalty Martin Carthy and Norma Waterson found room for a little Bavarian oompah music and loungey jazz – this is a self-penned affair that proves she's much more than just a great interpreter of old standards. Here she emerges as a consummate songwriter in her own name.
Not that she's curbed her more outlandish tendencies. Neptune, the cover of which finds her peering out from beneath a spectacular wig topped off with an octopus, is often as lavish as the artwork suggests. There's more than a splash of sunshine calypso to Monkey, while War dips and rears between a flamenco ballad and horn-blasted tango. Blood on My Boots is a hell of a way to start, the line "I was drinking champagne with Jerry Springer" ushering in a piano-and-accordion romp with one heel in the West End and the other in some California Gold Rush saloon.
Thematically, Neptune carries the emotional imprint of Carthy's last decade, informed as it is by new and old relationships and romantic attachments. Revolution finds her crying a river like Julie London after a few light ales, while the utterly gorgeous Write a Letter boasts a glistening piano figure and the kind of achingly soulful delivery that brings to mind Irma Thomas' 1960s classic Anyone Who Knows What Love Is.
The only discernible nod to traditional folk arrives on Britain Is a Carpark, which takes The Oak and the Ash, smothers it in tarmac, sells it to the NCP and gives it a thoroughly modern refit, not to mention a politically-pointed one. At other times Carthy is both lusty and lovelorn. Romeo, for instance, finds her struck dumb by the force of nature that is her lover, pining for his return before the physical scars have all faded. As with most things on this record, it's a thoroughly engaging ride.
--Rob Hughes
Blood On My Boots 6:20 War 5:17 Write A Letter 5:32 Tea At Five 4:35 Monkey 4:52 Revolution 4:29 Britain Is A Car Park 4:40 Romeo 4:57 Hansel (Breadcrumbs) 4:31 Thursday 5:17