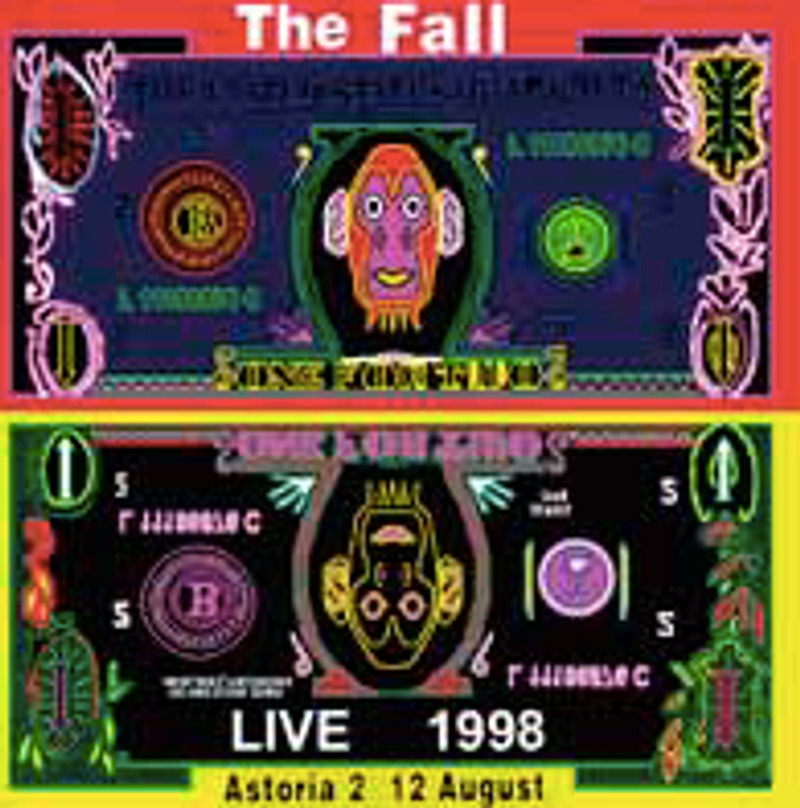 The Fall: Live at Astoria 1998 LP
This classic concert by the Fall, Recorded live at the Astoria, London 1998 released exclusively for Record Store Day 2019. Final copies, once they are gone they are gone!
• Classic concert by The Fall, recorded live at the Astoria, 1998. • Featuring fan favourites such as Touch Sensitive, Levitate, plus many more! • FANTASTIC 140 GRAM VINYL. • LIMITED EDITION FOR RSD 2019.
Tracklist:
A1 On my own (DAT) > Ol' Gang A2 Calendar
A3 Touch Sensitive A4 Spencer Must Die
A5 Scareball
A6 The Joke
B1 10 Houses Of Eve
B2 Levitate
B3 He Pep
B4 F-Oldin' Money
B5 Powderkeg
B6 Plug Myself In
B7 This Perfect Day