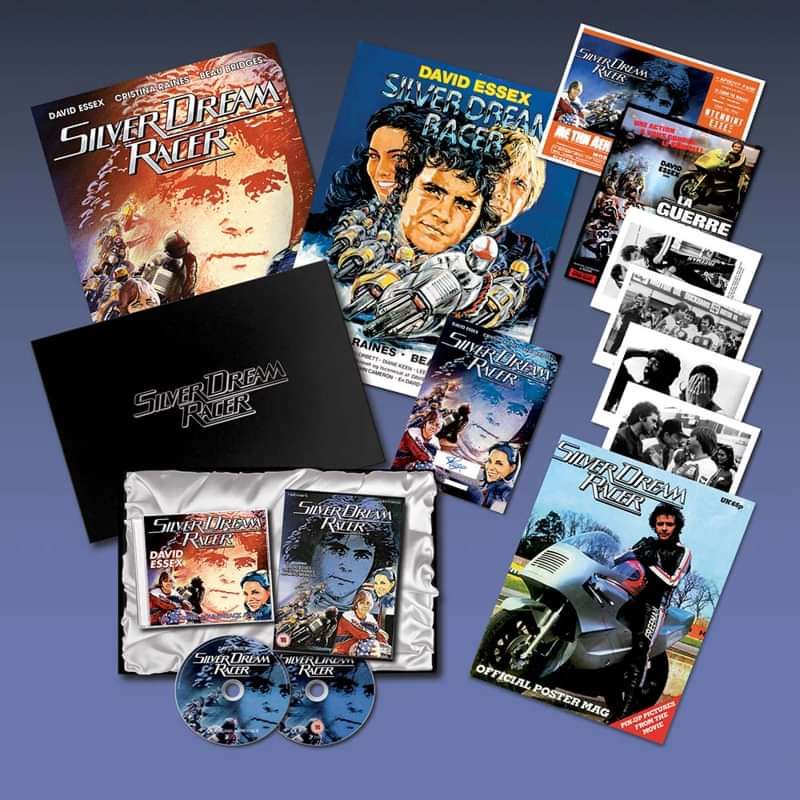 David Essex Silver Dream Racer BOXSET with Signed and Numbered Certificate
David Essex Silver Dream Racer BOXSET with Signed and Numbered Certificate
This cult movie from 1980 features David Essex who played Nick Freeman - the star of the Silver Dream Racer alongside the American actor Beau Bridges. David doubles up on this movie by providing the Original Sound Track as well as acting in the movie. David entered the charts with the title track "Silver Dream Racer" in April 1980 and made it to No. 4. Doubling up wasn't new to David as he had also had at least one of his tunes appearing in his previous movies (That'll Be The Day, Stardust). As an actor and a composer, Essex does not disappoint, turning in a number of tracks that complement their intended scenes quite nicely and delivering a believably snarky lead performance that grows on you before ultimately breaking your heart.
This unique Box Set contains; the legendary album previously unreleased on CD with bonus tracks, a DVD of the film, Poster Book, Promotional Shots, International Film Posters, and a numbered certificate personally signed by Mr. Essex himself.
To avoid disappointment, be sure you pre-order yours today!
Release date is 31st August 2020